Can I Gamble Online in Ohio?
At the moment, there are some online gambling options available in Ohio. Horse racing and parimutuel betting have been legal in the state since 2000 after the Interstate Horse Racing Act of 1978 was amended to include wagers placed via electronic media. Daily fantasy sports betting is also legal in Ohio as of 2018. In addition to these options, sweepstakes and social gambling are allowed.
Sports betting has been legalized in the state as of 2021 when the House of Representatives passed House Bill 29. Ohio betting apps have been available in the state since January 1, 2023.
Ohio Online Casino Laws
✔️ It is not legal to gamble online at a casino in Ohio.
✔️ There is currently no legislation to outline the regulation and licensing of online casinos.
✔️ Momentum toward the legalization of online gambling began in 2018 when the Ohio House of Representatives passed House Bill 132 which authorized and legalized daily fantasy sports. This was important to signaling support for gambling online.
✔️ The recent legalization of sports betting by House Bill 29, signed by Gov. Mike DeWine in December 2021 makes it possible that online casinos in Ohio may be available in the future. That said, there has been no recent legislative focus on online casino gambling. For the time being Ohio sportsbook promos are the best way to gamble in The Buckeye State.
Are There Sweepstakes Casinos in Ohio?
Sweepstakes casinos are legal and available to Ohio residents for online gambling. Sweepstakes work through the purchase of virtual coins to play online casino games. Depending on the site, these might include online slot machines, keno or online poker. Upon playing, users can win more coins which are redeemable for cash prizes.
There are many different sweepstakes online gambling sites that are currently operational in Ohio, such as Chumba Casino, Luckyland Slots, and Funzpoints. To play online poker, Global Poker is another good site. Sweepstakes casinos in Ohio provide a fun way to legally enjoy online gambling.
Are There Casinos in Ohio?
There are several land based casinos that are currently operating in Ohio. Land based casinos are a great way to access many classic casino games and get the thrill of the casino experience. Games offered include table games such as poker rooms along with a variety of video lottery and slot machines.
In Ohio, there are four full-service casinos located close to the state's most populous cities, along with various other racinos. Cleveland, Cincinnati, Columbus and Toledo all have a casino operating in them. These top casinos in Ohio are Hard Rock Casino Cincinnati, Hollywood Casino Columbus, Hollywood Casino Toledo and Jack Cleveland Casino.
Commercial Casinos in Ohio
As mentioned above, there are currently a number of land based commercial casinos that are operational in the state of Ohio. Unfortunately, this means that not all residents of Ohio currently have close access to a casino. Until online gambling becomes more available through the legalization of online casinos in Ohio, gamblers can still access their favorite casino games at some of these land based options. The list below includes the four full-service casinos in the state, along with racinos that pari-mutuel betting along with select casino games.
Who Will Launch Online Gambling?
It is reasonable to expect some of these existing land based Ohio casinos to launch online gambling sites once online gambling becomes legal in the state. Hard Rock, in particular, would be well positioned to provide a reputable online casino for residents of Ohio given the fact that Hard Rock already operates a large casino in Cincinnati. Meanwhile, considering MGM's Northfield Park Racino, the BetMGM Ohio Sportsbook would also likely be interested in entering the online casino gambling space when the time comes.
Ultimately, we won't know until companies are legally able to launch their own online casino in Ohio. Those living in Ohio can look forward to exploring the best Ohio online casinos at this time.
What Legal Gambling Options in Ohio Are Available Now?
While gambling at online casino sites is not yet legal, there are still numerous other gambling options that are available to residents of Ohio. Of course, sports betting in Ohio is now among those legal options, as everything went live in the state on Jan. 1, 2023.
Land-Based Casinos

There are currently four Ohio casinos in addition to another handful of racinos that offer horse betting and casino games. A land based casino is great for enjoying casino table games, video slots and other games that aren't yet available on an Ohio online casino.

Horse Racing

Horse race betting is another fun betting option in Ohio. This is available at race tracks or online websites that accept residents of Ohio.

Daily Fantasy Sports

As of 2018, daily fantasy sports have been a legal online gambling option in Ohio. Until online sports betting becomes available in the state, daily fantasy sports contests are a fun way to engage with sports. You can find DFS at FanDuel Sportsbook Ohio.

Ohio Lottery

The Ohio State lottery has been around since the 1970s and is a well-developed system. The lottery offers various options such as scratchers, instant win games, and in-state and multi-state draw games. For the moment, there is no online lottery in Ohio, so games must be purchased at a licensed retailer in-person.

Charitable Gaming

Charitable gaming has been legal in Ohio since 1976. These often include activities such as bingo or a different casino game.
Who Would Regulate Ohio Online Casinos?
The Ohio Casino Control Commission will regulate Ohio online gambling and Ohio online casinos. Under the daily fantasy sports law, the Ohio Casino Control Commission has been the main regulating body. Interestingly, a failed sports betting law in 2020 gave the Ohio Lottery Commission oversight responsibilities for online sports betting. The new law has cleared up this anomaly.
Offshore Gambling Vs. Legal In-State Casinos
It's true that Ohio residents are able to access online casinos through offshore sites. That said, there are a lot of substantial risks associated with gambling on offshore online casinos.
First off, it is more difficult to discern if an offshore site is trustworthy. Finding information on if the site is reliable and accountable to its users is not always possible. In the case where there is an issue, the operator may have no obligation to help the user or guarantee a positive experience to its online gamblers. Issues related to payment problems and lacking customer support are not uncommon in these cases.
In addition to this, sites that operate outside of the United States may not have the same amount of regulation to begin with. This means that there may be even less responsibility taken on by the online casino to provide quality services to its users. In the event of an issue with the operator, it may not be possible for users to contact a regulating body to voice complaints or concerns.
Ultimately, the safety of users is not guaranteed when playing online using an offshore casino site. An offshore site may not have the same security to ensure that the personal information of users is kept out of the hands of 3rd parties or the public. In order to deposit funds or withdraw winnings, it is necessary for users to provide sensitive information such as banking credentials. Unfortunately, there is no way to be sure that an offshore site would keep this information safe. Overall, it is wise to wait until online gambling in Ohio is legal to begin playing casino games online. It is simply not worth the risk to use offshore sites.
Responsible Gambling
Gambling is a fun activity that many people enjoy. Gambling problems can develop, however, and it is important to consider the potentially negative and harmful effects of gambling when done in an irresponsible manner. Problem gambling not only harms the individual experiencing it but others around them as well.
Luckily, there are many resources available to help those that struggle with gambling issues. Many state agencies in Ohio provide support to those that need it. The Problem Gambling Network of Ohio is a nonprofit organization that seeks to provide educational and referral services related to gambling addiction.
The Ohio Problem Gambling Helpline is another great resource for those in need of support when it comes to gambling. This service provides counselors to refer treatment solutions. This program is fully funded and free for Ohio residents. Ohio for Responsible Gambling is another program that coordinates between the Ohio Casino Control Commission, the Ohio Lottery, the Ohio State Racing Commission and the Ohio Department of Mental Health and Addiction Services to connect individuals with counselors and medical professionals.
Aside from state agencies, online casinos often offer resources and tools to maintain healthy gambling habits and provide assistance when it is needed. These include various safeguards to help users keep track of their gambling habits. Users often have the option to set a deposit limit for the amount that can be added to the account or a time limit for the duration a user can spend gambling on the site. Online casinos often also provide links to support services for users if they believe they need more help. If you think you have a gambling problem, it is important to seek out assistance.
What Does the Future Look Like for Online Gambling in Ohio?
The future looks bright for online gambling in Ohio. Since the legalization of daily fantasy sports in 2018, it is clear that Ohio legislators are open to the idea of online gambling and see the benefits in expanding gambling options in the state.
At the moment, legal betting is at the forefront of policymakers' agendas, as it became fully legalized on January 1, 2023.
After this time, we expect to see an increased focus on the legalization of online casinos in The Buckeye State.
Once regulations for Ohio online casino sites are outlined by the law, we expect to see some of the best online casinos provide their services in the state. Residents of the state can look forward to accessing all of their favorite casino games through their mobile or desktop devices. Anyone above the legal gambling age will be able to enjoy these services.
Ohio Online Casinos and Gambling FAQ
There are currently four full-service casinos operating in the state of Ohio. These casinos are located in Ohio's largest cities and offer a great variety of casino games. The casinos are Hard Rock Casino Cincinnati, Hollywood Casino Columbus, Hollywood Casino Toledo and Jack Cleveland Casino. In addition to this, there are a number of in-person racinos that offer parimutuel betting along with a selection of casino games.
Ohio's four largest cities are home to a casino each. In Cincinnati, Hard Rock operates the Hard Rock Casino Cincinnati. Those living near Columbus can enjoy casino games at Hollywood Casino Columbus. Toledo, meanwhile, is home to Hollywood Casino Toledo, which offers over 2,000 games. Finally, Jack Cleveland Casino is located in the heart of Cleveland.
The largest casino in Ohio is Hollywood Casino Columbus. This casino boasts over 2,300 games available to visitors. The casino is located just a 15-minute drive from downtown Columbus, the casino offers many different slots and table games.
In simple terms, online casinos are not currently legal in the state of Ohio. While there is no legalisation that deems online casinos illegal, there are currently no laws to set regulations or rules related to online casino sites. Given this, it is not possible to launch online casino services at the moment in the state.
It is difficult to say exactly when online casinos will be legalized in Ohio. Over the last five years, there has been decent headway in terms of gambling legislation and the legalization of daily fantasy sports and sports betting. It is possible that we will see online casinos in Ohio within the next 5 years.
Online poker is not yet legal in Ohio. Similar to online casino gaming, there has been no movement toward the legalization of online poker in recent years. Those that wish to play poker in the Buckeye State can do this at any of the land based casinos.
There are a variety of lottery games offered in the state of Ohio. These include in-state and multi-state draw games, scratchers and instant win games. Lottery games are available for purchase at any licensed retailer. At the moment, there is no online lottery in Ohio.
Even with the current lack of online casinos or sports betting, there are still a variety of other online gambling options available to those living in Ohio. Online sweepstakes casinos are legal in Ohio and offer many casino games. These may include online slot machines, keno or online poker. On these sites, users can play with virtual currency that is redeemable for cash prizes.
Yes. In Ohio, gambling winnings are subject to taxation both by the state and the federal government. The amount owed to taxes depends on your overall winnings. Since online casino gambling is not yet legalized, taxation rules may differ. Only upon legalization and the passage of legislation will we know the exact tax amounts that will be owed.
Gambling in Ohio is overseen by three different regulatory bodies. The Ohio Casino Control Commission is currently charged with regulating casinos and daily fantasy sports. The Ohio Lottery Commission, meanwhile, oversees activities related to the Ohio Lottery. Finally, the Ohio Racing Commission has jurisdiction over racetracks and some other off-betting locations.
Contributors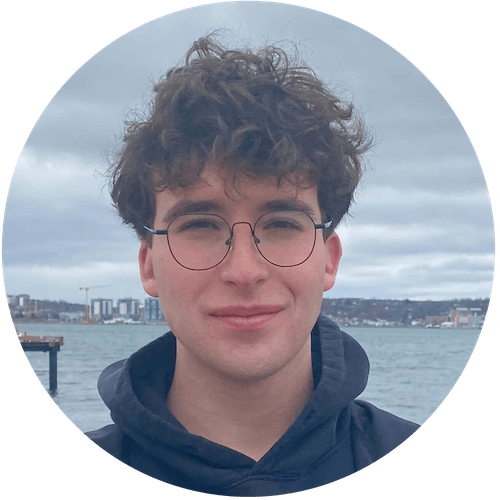 Stefan Krysa is a freelance sports writer based in Montreal, Quebec, Canada. Born in the U.S. and raised in Canada, he is an avid fan of both American and Canadian sports, and is committed to providing up-to-date information regarding sports betting across North America.