What Are Prop Bets?
Whether you are an experienced bettor or new to the online sports betting world, prop bets are a great betting option that can be enjoyed by everyone. You are probably familiar with traditional bet types, such as moneyline bets, that focus on the outcome of a game. Prop bets are unique in that they have little, if anything, to do with which team wins the game. Rather than being related to the outcome, props focus on a specific event that might occur over the course of the game. The sportsbook provides various options, and it is up to you to decide what you think the outcome will be.
Given that a prop bet can be placed on just about any event, there is a good amount of flexibility for what online sportsbooks might offer. A player prop, for example, could focus on the performance of a specific player in the game. This might look at the number of passing yards, penalties taken or points scored. A game prop, on the other hand, considers an entire team's performance. Online sportsbooks frequently offer these markets for NFL and MLB games, but they could in theory be available for any sporting event.
Props are a great opportunity to switch it up and try something new. It can be refreshing not to worry solely about the outcome of a matchup and bet instead on other events in the game.
21+ and present in OH. Gambling Problem? Call 1-800-GAMBLER. In partnership with MGM Northfield Park
How Is a Prop Bet Used in Ohio Sports Betting?
In the Buckeye State, sportsbooks offer prop bets on a variety of sports. Most frequently, you can find prop betting options for football, basketball, and baseball games. Traditional betting options, such as moneylines and totals bets, only consider the final outcome of a game.
Prop betting gives bettors the chance to secure winnings on other events that take place in the game, regardless if their favored team wins or loses. This can be advantageous to bettors that are confident in the skills of a specific athlete but not necessarily the rest of the team. In this case, a player prop allows the bettor to not have to worry about the rest of the team's performance. At the end of the day, this could be a good way to secure more winnings. Taking advantage of Ohio sportsbook promos is another way to do that as well, because these offers can often increase a potential payout.
OH only. 21+. New users and first wager only. Must register with eligible promo code. Bet amount of qualifying wager returned only if wager is settled as a loss. Must be used within 14 days of receipt. See Caesars.com/promos for full terms. Void where prohibited. Know When To Stop Before You Start.® Gambling problem? Call 1-800-GAMBLER
How Do Prop Bets Work: Understanding Prop Bet Odds in OH
Those that are comfortable with reading sports betting odds will have no problem understanding prop bet odds in Ohio. For those with less experience with online sports betting, all it takes is a little practice. Like any other state, Ohio sportsbooks will provide prop bet odds in the American format. All the same rules apply to reading these betting lines as they would a moneyline or point spread bet.
Positive or negative odds indicate the implied probability of the outcome specified by the sportsbook. You stand to earn more from positive odds, as it is the less favored outcome, however, there is generally a higher risk involved. Something to keep in mind is prop odds tend to be more volatile than other betting types. Props can be placed at all the top Ohio betting apps and will provide odds in the same format.
First Deposit Only. Must be 21+ and present in OH. Gambling Problem? Call 1-800-GAMBLER. First time depositors only. T&Cs apply.
Types of Prop Bets in Ohio
There are a great number of different prop bet types available to sports bettors in Ohio. This variety gives bettors the freedom to choose the options they enjoy the most. In this section, we'll go through some of these different prop bet types.
Player Props
Player props consider the performance of a specific player in a game. This is probably the most common Ohio sports betting prop. An example of one would be the number of passing yards for QB Joe Burrow. You can find player props on all the top sportsbooks, like by using a FanDuel Ohio promo.
Team Props
Rather than focus on a specific player, team props take into account the performance of an entire team or the game as a whole. Betting on the Cleveland Cavaliers to score the first points in a given game is an example of a game-level prop, and most books offer a variety of game-level markets. DraftKings Ohio is known for having a wide variety of these markets, so we recommend browsing the site.
Exotic Event Prop Bets
In some cases, prop bets aren't restricted to sports games and can be available for other popular events. This might include political props during elections or popular culture props for reality shows or events like the Oscars. These are a far less common form of prop bet, and may not be offered on the sportsbook you use. Use a Caesars Ohio promo code to bet on these exotic wagers, as the operator tends to offer some of the most unique markets in the state.
Ohio Prop Bets in Different Sports
Prop bets in Ohio will be available for several sports. Here's what to expect:
First Deposit Only. Must be 21+ and present in OH. Gambling Problem? Call 1-800-GAMBLER. First time depositors only. T&Cs apply.
NFL Prop Bets

NFL props are arguably the most popular form of prop bet, offered by most sports betting sites in Ohio. Whether you're a fan of the Cincinnati Bengals or Cleveland Browns, there will be prop betting options for you.

NBA Prop Bets

Basketball fans can look forward to placing NBA prop bets in Ohio. Online sports betting sites in The Buckeye State offer player- and game-level props for the sport. An example of an NBA prop in Ohio could be the number of points scored by Donovan Mitchell.

MLB Prop Bets

One of baseball's defining characteristics is the plethora of statistics it generates. Those facts and figures can be used to drive a host of intriguing prop betting markets. If you think Anthony Santander is due a big game for the Baltimore Orioles, you can wager on his chances of hitting a home run, on the total number of runs he will score, and how many hits he will record. There are also plenty of team bets to be had. Check out the Washington Nationals' upcoming MLB game; you can wager on them being ahead after three innings, their chances of scoring first, the overall winning margin, and many more.

NHL Prop Bets

Hockey fans can place prop bets too. Prop bets for NHL games are a great way to switch up the way you bet on hockey. Online sports betting sites in Ohio offer prop bets for fans of the Columbus Blue Jackets and other teams across the US. NHL props can look at the number of points scored by a player, saves by the goalie, and more.

College Football Prop Bets

Certain sports betting sites offer college sports props. This is great news for those that follow the NCAAF. College football props work the same way as NFL props. For example, in a game between the Ohio State Buckeyes vs. Toledo Rockets, an offered prop could be which team will score the first touchdown.

College Basketball Prop Bets

Rejoice Buckeyes fans, college basketball props should be available as well, depending on the sportsbook. NCAAM prop bets in Ohio are similar to NBA props. Keep in mind that not all sportsbooks offer college sports betting, so you may have to look around for which sites do.

Super Bowl Prop Bets

Being the most-viewed sporting event of the year, it only makes sense that the Super Bowl has many special offerings when it comes to prop betting. Online sports betting sites offer a great variety of props for the Super Bowl, more so than for an average game. Sometimes special bets like the national anthem over/under or Gatorade color prop are available, though these aren't offered by most legal sportsbooks. The Super Bowl will likely offer more single-game prop bet markets than any other football game, as it's the biggest game of the year.
Must be 21+ and present in OH. Gambling Problem? Call 1-800-GAMBLER.
Prop Bet Payouts in Ohio
Payouts for prop bets with an Ohio sportsbook work the same way as for any other betting type. The odds specified by the sportsbook will impact the potential payout available to you if you win. Calculating this will depend on if whether you bet on negative or positive odds, although most prop bets will feature negative odds. Since positive odds have a lower implied probability, they have the potential to return more winning for a smaller wager.
Let's take a look at an example:
In an upcoming NFL game between the Cincinnati Bengals and the Cleveland Browns, a sportsbook offers a player prop bet on the number of passing yards for quarterback Joe Burrow. A bettor plans on placing a bet of $20.
Over 285.5 yards (-110)
Under 285.5 yards (-110)
If the bettor wishes to bet over 285.5 yards, they are betting on the favored result. To calculate the potential payout, divide the odds by 100 and then divide your wager by this amount. In this example, the player would win $18.18 plus the original bet amount.
Bet $1 and Get $365 in Bonus Bets at bet365. Deposit required. New Customers Only. Bet Credits wager excluded from returns. T&Cs, time limits and exclusions apply. Must be 21+ and present in OH. Gambling Problem? Call 1-800-GAMBLER.
Can You Parlay Prop Bets in Ohio?
Props can be a fun addition to a parlay bet. That said, the ability to parlay prop bets in the Buckeye State is dependent on the sportsbook you use. While some online sportsbooks will allow this, others will not, and each sportsbook will have its own specific policy.
If you wish to include prop bets in your parlay, the best thing to do would be to research different sportsbooks and see what they have to offer. In some cases, you may need to sign up for the sportsbook to check their specific betting options. At the end of the day, it is good practice to sign up for multiple sportsbooks anyways, so there's nothing to lose by doing this.
We recommend all parlay bettors explore using a PointsBet Ohio promo, as that operator is known for having great parlay offers.
Ohio Prop Betting Strategy & Tips
While there is no single piece of advice that will make you an all-the-time successful sports bettor, there are a number of things to keep in mind when placing a prop bet that might help you earn more often on Ohio sports betting sites.
Study the Trends
Before placing a prop bet, it is imperative to do some background research to know how different players or teams have been performing. While it can be tempting to react off intuition, useful insights can be gained from reading team stats or game analyses which might in turn influence the best way to bet.
Know the Players
Given that prop bets, and player props specifically, are so closely tied to individual players' performance, it is important to be confident in an athlete that you are betting on. Similar to studying the trend, make sure you know the players well. The better you can anticipate how an athlete will react and perform in a certain game, the better outcome you will have with your prop bet.
Understand the Lines
A lot can be learned from reading the betting lines. The lines give you a look into the implied probability of an outcome, which in turn lets you know what the sportsbook expects to happen along with the potential payout for a successful bet. Make sure you are comfortable reading the lines so you can make an informed decision when placing your bet.
Sign Up for Multiple Sportsbooks
Signing up for multiple sportsbooks is always a good practice no matter what kind of bet you wish to place. Different sportsbooks might have different props available with different lines. Signing up for multiple sites lets you take advantage of this variety of options to place the bet that benefits you the most.
Prop Bets vs. Futures
It's not uncommon for new Ohio bettors to mix up prop bets and futures. They can share similar qualities at times but are in fact quite different. The main thing defining feature between props and futures is the timeframe considered. While prop bets focus on events occurring in the near future, future bets, as the name suggests, take place far later in time.
Prop bets can be available for just about any game, whether it's a big rivalry game or just an average matchup. Futures, on the other hand, often focus on major sporting events where people that be interested in betting far in advance. Futures are generally available for events like the Super Bowl. One downside of placing a future bet is that your money stays tied up for a longer period of time, whereas with prop bets you receive your payout in the near future.
Place Your First Prop Bet in Ohio
Now that you've learned about prop bets, you're ready to start placing props on any of the top sportsbooks in the state. BetMGM Ohio, Caesars Sportsbook Ohio and countless others are out there waiting for you.
No matter what device you use, you'll be able to find prop bet options on both desktop and mobile sports betting applications. Prop betting is a great option, especially if you're using a BetMGM Ohio bonus code to up your potential payout. If you remember all the tips discussed in this article, you'll be sure to find some while success sports betting in Ohio.
Ohio Prop Bets FAQ
A prop bet is a betting option that focuses on a specific outcome in a sporting event not related to the final outcome. While other traditional betting types such as moneylines and point spreads focus on which team wins the game, props are interested in specific aspects of the game such as player or team performance.
The ability to parlay prop bets in Ohio depends on the Ohio sports betting site that you use. Each sportsbook has different rules and policies related to what betting options they offer, including whether or not props can be included in a parlay. If you want to parlay prop bets, you will have to do some research to find the sportsbook that suits you best.
Prop betting is available on all the top sportsbooks in Ohio. They are available on both desktop and apps, allowing bettors to use whichever device they prefer. Props are most frequently available for football and baseball games.
A prop bet in football can encompass a range of different bets. Football player props might consider a player's number of passing yards, rushing yards, or receiving yards. A football game prop, meanwhile, could look at the total number of rushing yards or touchdowns.
Yes, DraftKings Ohio offers prop bets to its users. An established name in the sports betting industry, DraftKings is a good option for placing props in Ohio.
Author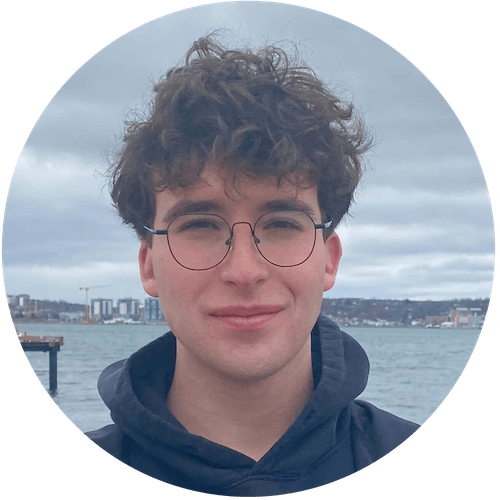 Stefan Krysa is a freelance sports writer based in Montreal, Quebec, Canada. Born in the U.S. and raised in Canada, he is an avid fan of both American and Canadian sports, and is committed to providing up-to-date information regarding sports betting across North America.