Ohio Online Casino Laws
✔️ It is not legal to play at any real money online casino in Ohio. The exception is social casinos also known as sweepstakes or free-to-play casinos.
✔️ There is currently no legislation to outline the regulation and licensing of online casinos.
✔️ Momentum toward the legalization of online casinos began in 2018 when the Ohio House of Representatives passed House Bill 132 which authorized and legalized daily fantasy sports. This was important to signaling support for future legalization of betting and casinos.
✔️ The recent legalization of sports betting by House Bill 29, signed by Gov. Mike DeWine in December 2021 makes it possible that online casinos in Ohio may be available in the future. That said, there has been no recent legislative focus on online casinos. For the time being Ohio sportsbook promos are the best way to gamble in the Buckeye State.
Free to Play Online Casinos in Ohio
There are free-to-play casinos in Ohio. Some of these operate in a grey area, while others are owned and operated by reputable companies. We only recommend one online casino in Ohio that is free to play. This is BetRivers.net which is owned and operated by BetRivers Sportsbook - a legal and licensed Ohio betting site.
Social Casinos vs. Sweepstakes Casinos
With a social casino in Ohio, you would be provided with virtual coins or tokens that are given to you by the operator. These coins or tokens can be used to play various games - mostly slots. Winnings or losses will be virtual. There will be no actual cash winnings. An example of a social casino is BetRivers.net Ohio.
Sweepstakes casinos incorporates an element of chance where players would get the possibility to win special coins or tokens, in addition to virtual coins or tokens, that can be redeemed for prizes, cash or gift cards.
Can I Play Free Online Casino Games in Ohio?
Yes, you can legally play free online casino games at a social casino in Ohio. These sites will feature hundreds of casino games, including slots by well known slots developers like NetENT, as well as tables and more. These free Ohio casinos do not require any deposits; however, you can purchase additional coins if you want. We recommend always signing up for an account to get access to daily promotions, giveaways and other exciting offers.
How Old Do I Need to Be to Play at a Free-to-Play Casino in Ohio?
To play at a sweepstakes casino, or social casino, you will need to be at least 18 years of age; whereas brick and mortar casinos require you to be 21 years of age.
Must be 21+ to participate. Terms and conditions apply.
BetRivers.net Social Casino
If you are eager to play some of the best casino games online, but don't want to visit one of the retail casinos in Ohio, BetRivers.net Casino4Fun Ohio might be right for you. This Ohio social casino is free to play and features over 800 casino games. Most are slots from popular developers like NetENT. You might even recognize some of the games from those at a real money casino in Ohio. Claim $1,000 in spins to win virtual credits so you can play more games and have more fun!
Casino Promo: $1,000 spins to win virtual credits
What We Like: 800+ slots from popular operators, free to play, legal casino in Ohio
Are There Casinos in Ohio?
There are several land based casinos that are currently operating in Ohio. Land based casinos are a great way to access many classic casino games and get the thrill of the casino experience. Games offered include table games such as poker rooms along with a variety of video lottery and slot machines.
In Ohio, there are four full-service casinos located close to the state's most populous cities, along with various other racinos. Cleveland, Cincinnati, Columbus and Toledo all have a casino operating in them. These top casinos in Ohio are Hard Rock Casino Cincinnati, Hollywood Casino Columbus, Hollywood Casino Toledo and Jack Cleveland Casino.
What is the Largest Casino in Ohio?
The largest casino in Ohio is Hollywood Casino Columbus. It boasts over 160,000 square feet of gaming space. Play over 1,700 reel, video and progressive slots or video poker. Head to the high limit slots section with 78 slot machines located off the valet entrance. This Ohio casino is the only Columbus casino with table games. Choose from 65 tables, stadium tables, high limit tables and more.
Do Ohio Casinos Have Hotels?
Some Ohio casinos have hotels, as well as, entertainment venues, bars, restaurants, fitness centers and more. Jack Cleveland Casino and Hotel is one example of a casino in Ohio with a hotel on site.
What Casinos Are in Cleveland?
There are three casinos in, or near, Cleveland, Ohio. Jack Cleveland Casino in located in the heart of Cleveland. It features hundreds of slots and a variety of tables. Just 20 miles southeast of Cleveland is MGM Northfield Park. Here will find over 2300 video terminals, like slots, spanning 200,000 square feet of gaming space. There are no live tables. In the city outskirts you will find JACK Thistledown Racino with 1,500 video lottery terminals, including slots, and live horse racing.
What Casinos Are in Columbus?
There are 2 casinos in Columbus, Ohio. Hollywood Casino Columbus, Ohio's biggest casino, is located in the western part of the city. The casino features over 2,250 slots, plus many tables. You will also find Columbus Scioto Downs Casino and Racino. Here there are 2,200 slots spanning 117,000 square feet and live horse racing between May and September.
What Casinos Are in Cincinnati?
Cincinnati has 2 casinos in the city, plus another 2 nearby. You will find Hard Rock Casino Cincinnati with over 100,000 square feet of gaming and 2,000 slot machines. Over 90 tables await, including the most popular options like blackjack, poker, craps, baccarat and roulette. There is a high limit area where VIPs can place $50,000 bets. Cincinnati Belterra Park Casino sits on the border of Kentucky. You will find over 1,300 slots and live horse racing along the Ohio River.
Are There Indian Casinos in Ohio?
Indian casinos are those that are operated and governed by tribal bodies of Indian reservations. There are no Indian owned casinos in Ohio. The nearest Indian owned casinos are in Michigan.
Will Any New Ohio Casinos Open Soon?
Officials in Lebanon, OH have announced a $100 billion casino projects to expand facilities related to Miami Valley Gaming. This is said to include an larger gaming floor, hotel, resorts, restaurants and other entertainment options. The project has been approved; no completion date has been set.
What Casino Games Are Available in Ohio?
Casino goers in Ohio will find all of the most popular games, including slots, dice games, blackjack, roulette, poker and poker tournaments. The total number of slot games at casinos in Ohio are 19,300+. Tables start at $5 and Hollywood Casino, Columbus is known to have some of the best odds on craps.
Commercial Casinos in Ohio
As mentioned above, there are currently a number of land based commercial casinos that are operational in the state of Ohio. Unfortunately, this means that not all residents of Ohio currently have close access to a casino. Until online casinos becomes more available through the legalization in Ohio, you can still access their favorite casino games at some of these land based options. The list below includes the four full-service casinos in the state, along with racinos that pari-mutuel betting along with select casino games.
Who Will Launch Online Casinos?
It is reasonable to expect some of these existing land based Ohio casinos to launch online casino sites once they become legal in the state. Hard Rock, in particular, would be well positioned to provide a reputable online casino for residents of Ohio given the fact that Hard Rock already operates a large casino in Cincinnati. Meanwhile, considering MGM's Northfield Park Racino, the BetMGM Ohio Sportsbook would also likely be interested in entering the online casino space when the time comes.
Ultimately, we won't know until companies are legally able to launch their own online casino in Ohio. Those living in Ohio can look forward to exploring the best Ohio online casinos at this time.
Who Would Regulate Ohio Online Casinos?
The Ohio Casino Control Commission will regulate Ohio online casinos. Under the daily fantasy sports law, the Ohio Casino Control Commission has been the main regulating body. Interestingly, a failed sports betting law in 2020 gave the Ohio Lottery Commission oversight responsibilities for online sports betting. The new law has cleared up this anomaly.
Offshore Casinos vs. Legal In-State Casinos
It's true that Ohio residents are able to access online casinos through offshore sites. That said, there are a lot of substantial risks associated with playing at offshore online casinos.
First off, it is more difficult to discern if an offshore site is trustworthy. Finding information on if the site is reliable and accountable to its users is not always possible. In the case where there is an issue, the operator may have no obligation to help the user or guarantee a positive experience to its online gamblers. Issues related to payment problems and lacking customer support are not uncommon in these cases.
In addition to this, sites that operate outside of the United States may not have the same amount of regulation to begin with. This means that there may be even less responsibility taken on by the online casino to provide quality services to its users. In the event of an issue with the operator, it may not be possible for users to contact a regulating body to voice complaints or concerns.
Ultimately, the safety of users is not guaranteed when playing online using an offshore casino site. An offshore site may not have the same security to ensure that the personal information of users is kept out of the hands of 3rd parties or the public. In order to deposit funds or withdraw winnings, it is necessary for users to provide sensitive information such as banking credentials. Unfortunately, there is no way to be sure that an offshore site would keep this information safe. Overall, it is wise to wait until online casinos in Ohio are legal to begin playing casino games online. It is simply not worth the risk to use offshore sites.
What Does the Future Look Like for Online Casinos in Ohio?
The future looks bright for the launch of casino sites in Ohio. Since the legalization of daily fantasy sports in 2018, it is clear that Ohio legislators are open to the idea of online casinos and see the benefits in expanding options in the state.
At the moment, legal betting is at the forefront of policymakers' agendas, as it became fully legalized on January 1, 2023.
After this time, we expect to see an increased focus on the legalization of online casinos in The Buckeye State.
Once regulations for Ohio online casino sites are outlined by the law, we expect to see some of the best online casinos provide their services in the state. Residents of the state can look forward to accessing all of their favorite casino games through their mobile or desktop devices. Anyone above the legal age will be able to enjoy these services.
Ohio Casinos & Online Casinos FAQ
Ohio has a total of 11 casinos; this includes four standalone casinos and seven racinos which are racetracks with casino games on the premises.
Ohio's four largest cities are home to a casino each. In Cincinnati, Hard Rock operates the Hard Rock Casino Cincinnati. Those living near Columbus can enjoy casino games at Hollywood Casino Columbus. Toledo, meanwhile, is home to Hollywood Casino Toledo, which offers over 2,000 games. Finally, Jack Cleveland Casino is located in the heart of Cleveland.
The largest casino in Ohio is Hollywood Casino Columbus. This casino boasts over 2,300 games available to visitors. The casino is located just a 15-minute drive from downtown Columbus, the casino offers many different slots and table games.
In simple terms, online casinos are not currently legal in the state of Ohio. While there is no legalisation that deems online casinos illegal, there are currently no laws to set regulations or rules related to online casino sites. Given this, it is not possible to launch online casino services at the moment in the state.
It is difficult to say exactly when online casinos will be legalized in Ohio. Over the last five years, there has been decent headway in terms of legislation and the legalization of daily fantasy sports and sports betting. It is possible that we will see online casinos in Ohio within the next 5 years.
Online poker is not yet legal in Ohio. Similar to online casino gaming, there has been no movement toward the legalization of online poker in recent years. Those that wish to play poker in the Buckeye State can do this at any of the land based casinos.
There are a variety of lottery games offered in the state of Ohio. These include in-state and multi-state draw games, scratchers and instant win games. Lottery games are available for purchase at any licensed retailer. At the moment, there is no online lottery in Ohio.
Even with the current lack of online casinos, there are still a variety of other online options available to those living in Ohio. Online sweepstakes casinos are legal in Ohio and offer many casino games. These may include online slot machines, keno or online poker. On these sites, users can play with virtual currency that is redeemable for cash prizes.
Yes. In Ohio, any casino winnings are subject to taxation both by the state and the federal government. The amount owed to taxes depends on your overall winnings. Since online casinos are not yet legalized, taxation rules may differ. Only upon legalization and the passage of legislation will we know the exact tax amounts that will be owed.
Casinos in Ohio are overseen by three different regulatory bodies. The Ohio Casino Control Commission is currently charged with regulating casinos and daily fantasy sports. The Ohio Lottery Commission, meanwhile, oversees activities related to the Ohio Lottery. Finally, the Ohio Racing Commission has jurisdiction over racetracks and some other off-betting locations.
Author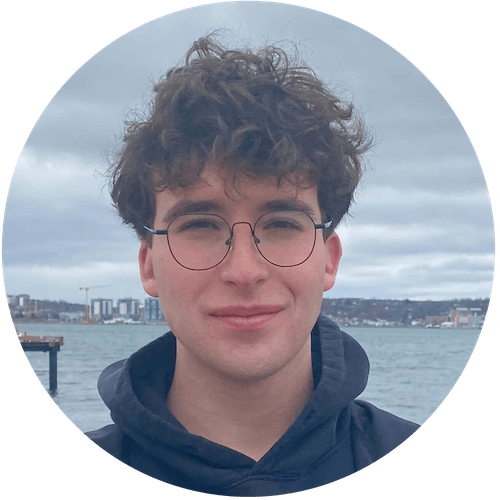 Stefan Krysa is a freelance sports writer based in Montreal, Quebec, Canada. Born in the U.S. and raised in Canada, he is an avid fan of both American and Canadian sports, and is committed to providing up-to-date information regarding sports betting across North America.